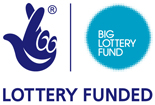 Flag Up Scotland Jamaica is a new project which uses the fascinating story of the Jamaican flag as a basis for flagging up the existing connections between the two nations. It will seek innovative ways to develop a closer partnership which will benefit both nations.

In which Commonwealth country outside Scotland will you find the highest percentage of people with Scottish surnames?
Musician, and friend of Flag Up Scotland Jamaica, Claudius England talks about his memories of the 1998 World Cup, learns about the origins of the Scottish flag and visits schools highlighting the links between Scotland and Jamaica in his latest video.
We are delighted to announce that Graham Campbell has agreed to be the new Project Leader for Flag Up Scotland Jamaica.
David Pott, the founder of Flag Up Scotland Jamaica writes: read more…