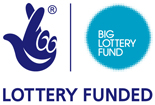 Flag Up Scotland Jamaica is a new project which uses the fascinating story of the Jamaican flag as a basis for flagging up the existing connections between the two nations. It will seek innovative ways to develop a closer partnership which will benefit both nations.

In which Commonwealth country outside Scotland will you find the highest percentage of people with Scottish surnames?
The following article, in The Gleaner, one of Jamaica's national newspapers, highlights the Scottish roots of the Jamaica Chamber of Commerce.  It features Robert read more…
The National Trust for Scotland are running a project, called Facing Our Past, acknowledging their properties which have links to Scotland's role in the slave trade.  Malleny Garden, in Balerno, is one such property which has links to Jamaica.